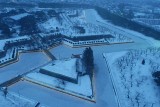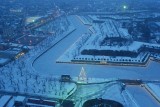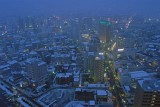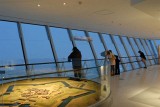 Overview
| | |
| --- | --- |
| Scenery | |
| Mood | |
| Access | Easy (Walk, Train, Bus, Taxi) |
| Safety | No problem |
Visit date February 2009 / Updated date March 2016
Impressions
From an observatory inside the Shin Goryokaku Tower(New Pentagonal Fort Tower), which was newly built in 2006 and has 107m height, visitors can see the night view from Pentagonal Fort Park to cityscapes of the central part of Hakodate City.
Also, during an annual event called "Goryo Stars Dream" from December to February, edges of Goryokaku are illuminated by lights and highlight its pentagonal linear shape in the night.
Opening Times
April 21 - October. 20 8:00am - 7:00pm
October 21 - April 20 9:00am - 6:00pm
Ticket Prices
\840
Equipment used
Nikon D700
Carl Zeiss Distagon T* 2.8/25
Carl Zeiss Planar T* 1.4/50

Use of a tripod is not allowed.
Location

Address: 43-9 Goryokakucho, Hakodate-shi, Hokkaido, Japan
Other Night Views in Hakodate