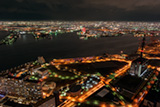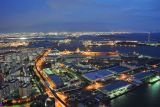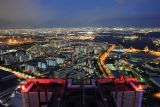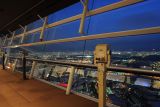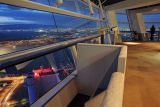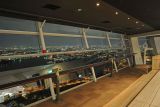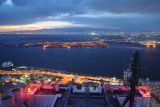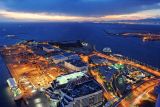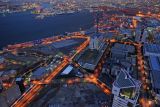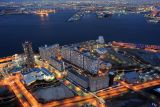 Overview
| | |
| --- | --- |
| Scenery | |
| Mood | |
| Access | Easy (Walk, Train, Bus, Taxi) |
| Safety | No problem |
Visit date February 2012 / Updated date March 2016
Impressions
One of the 100 Best Night Views of Japan. From the 252 meters high, 360 degrees panorama observatory, guests can outlook some of the best night views of west Japan such as the coast area, Osaka, and Kobe.
The lighting here is not too bright, creating a mature atmosphere. It never gets too crowded, making it comfortable space for the guests. This building could be ranked one of the top 5 observatories in Japan.

Note
It takes about 40 minutes, from Osaka/Umeda Station with two transfers.
Opening Times
Tuesday to Sunday 11am - 7pm (last entry 9.30pm)
Close Monday
Ticket Prices
\700
Equipment used
Nikon D700
Carl Zeiss Distagon T* 2.8/25
Carl Zeiss Planar T* 1.4/50
Location

Address: 1-14-16 Mankokita Sumiyoshi-ku Osaka city, Osaka, Japan
Other Night Views in Osaka