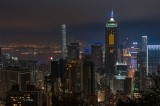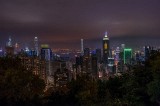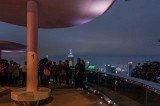 Overview
| | |
| --- | --- |
| Scenery | |
| Mood | |
| Access | Easy (Bus, Taxi) |
| Safety | No problem |
Visit date December 2012 / Updated date March 2016
Impressions
Stubbs Road Observatory is an observatory in the middle of the way to Victoria Peak by driving. Scenic range and quality of the place is very inferior to Victoria Peak.
Though this place is such as minor night-viewing spot, there are so many touring buses and tourists.
Note
There is only a bus stop for getting on and off, so no taxi and bus can park here. Using bus is the last recommendable resort to taking pictures.
Equipment used
Nikon D700
Carl Zeiss Distagon T* 2.8/25
Carl Zeiss Planar T* 1.4/50
Location

Address: 51 Stubbs Rd, Mount Cameron, Hong Kong
Other Night Views in Hong Kong